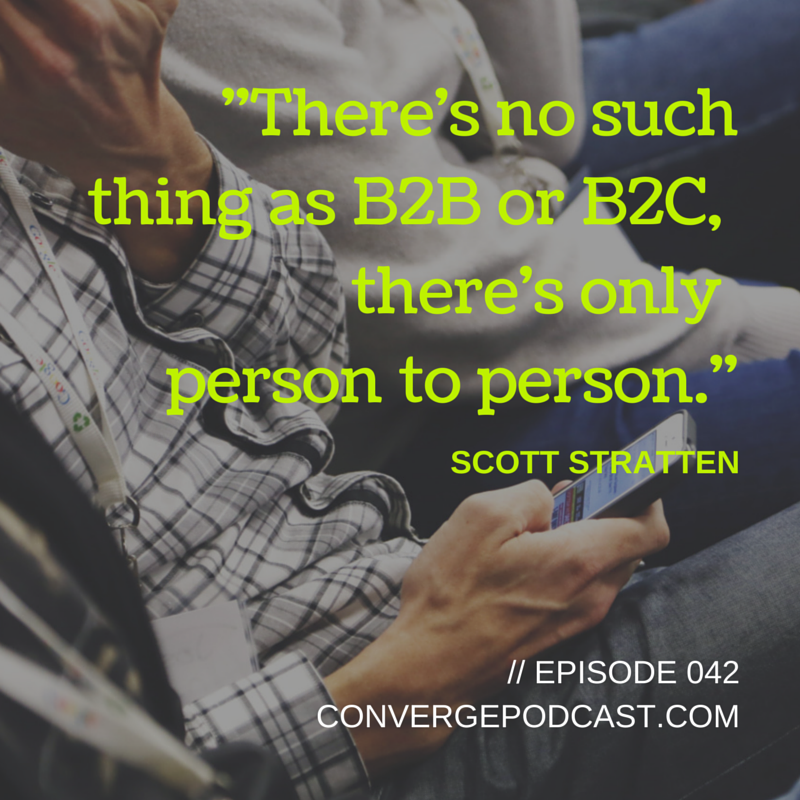 In this episode Dane is joined by marketing authority Scott Stratten.
Some of the topics covered:
Don't care about the rules, only care about your audience.
How to identify and leverage the one core marketing tactic that works every time.
Why you don't need social media.
How to find your customers online.
How to take the pain out of content creation.
How to become the genuine article in your niche.
Taking an authentic, human approach to marketing.
---
Scott Stratten
After a decade of running his marketing unAgency, Scott now travels and speaks full-time. He also hosts the unPodcast with partner, co-author and co-host Alison Kramer. With 175k Twitter followers and 4 best-sellers under his belt, including his most recent book: unSelling, Scott has cornered the market on Authenticity Marketing.
Episode Sponsor:
Fastermind Coaching. Affordable coaching for the independent entrepreneur.
Links Mentioned on the Show
unMarketing – Scott's home base online.
unSelling by Scott Stratten & Alison Kramer- The book that challenges the way you think about business and the way you sell.
unPodcast with Scott Stratten & Alison Kramer.
PodcastAnswerMan.com Cliff Ravenscraft. Use the code "Dane" and get $500 off his Podcasting A to Z course.
Thanks to Triple Scoop Music for providing the music for today's show and thanks to our wonderful audio producer Anna Queza of AQreative.